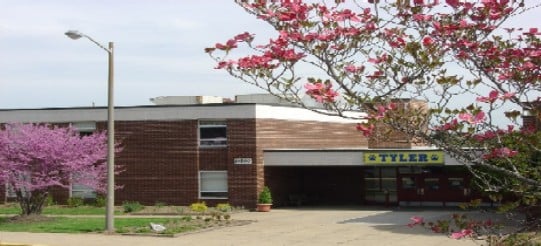 School Information
Tyler Elementary School
14500 John Marshall Highway
Gainesville, VA 20155
Phone: 703.754.7181
Principal: Jennifer Perilla

Assistant Principal: Leslie Browngold

School Counselor: Molly Jacobs, Lisa McDermott
Specialty Program: Elementary World Languages Program, Spanish
Date Opened: 1968
Number of Students: 420
Number of teachers: 45
School Colors: Blue and Yellow
School Mascot: Tyler Tomcat
---
About Tyler Elementary School
Dedicated on October 12, 1968, the school was named for George Grayson Tyler (1869-1938) of Haymarket, who was a teacher in the community and served as Superintendent of Schools from 1909 to 1916.
---
Communities Served
Tyler students live in communities of Carterwood, Crossroads, Greenhill Crossing, Haymarket Station, Robinson Manor, Heathcote Commons, Village Place, Pageland, Catharpin, and The Marque.  Additionally, students may transfer to Tyler for our World Languages Specialty Program: Spanish.
---
Special Programs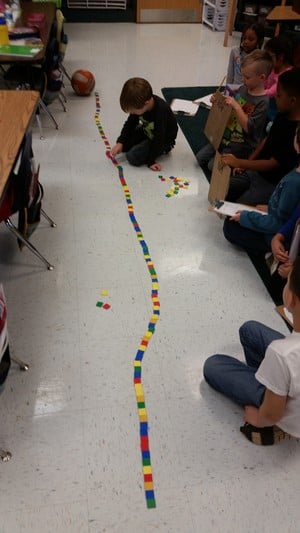 Tyler hosts an ESOL Center, SIGNET/START Center, and World Languages Program (Spanish). 
---
Enrichment Programs
-National Elementary Honor Society
-SCA
-Safety Patrols
-No Place for Hate Club
-Chorus: 2nd/3rd
-Chorus: 4th/5th
-Robotics Team
-STEM Club (K-5)
---
Opportunities for Parent & Community Involvement
Parents are invited to take part in the Watch D.O.G.S. Program, PTO, Advisory Council, and to serve as volunteers and mentors.
---
What Makes Our School Unique?
Tyler is a motivated community of lifelong learners, honoring traditions while embracing innovation!

Tyler is best known for its safe, loving, and nurturing environment for students and staff.
This school year, Tyler will be incorporating Collaboratory and Makerspaces for students to work together, explore and design solutions to novel challenges, and engage in critical thinking.
Revised: May 16, 2019